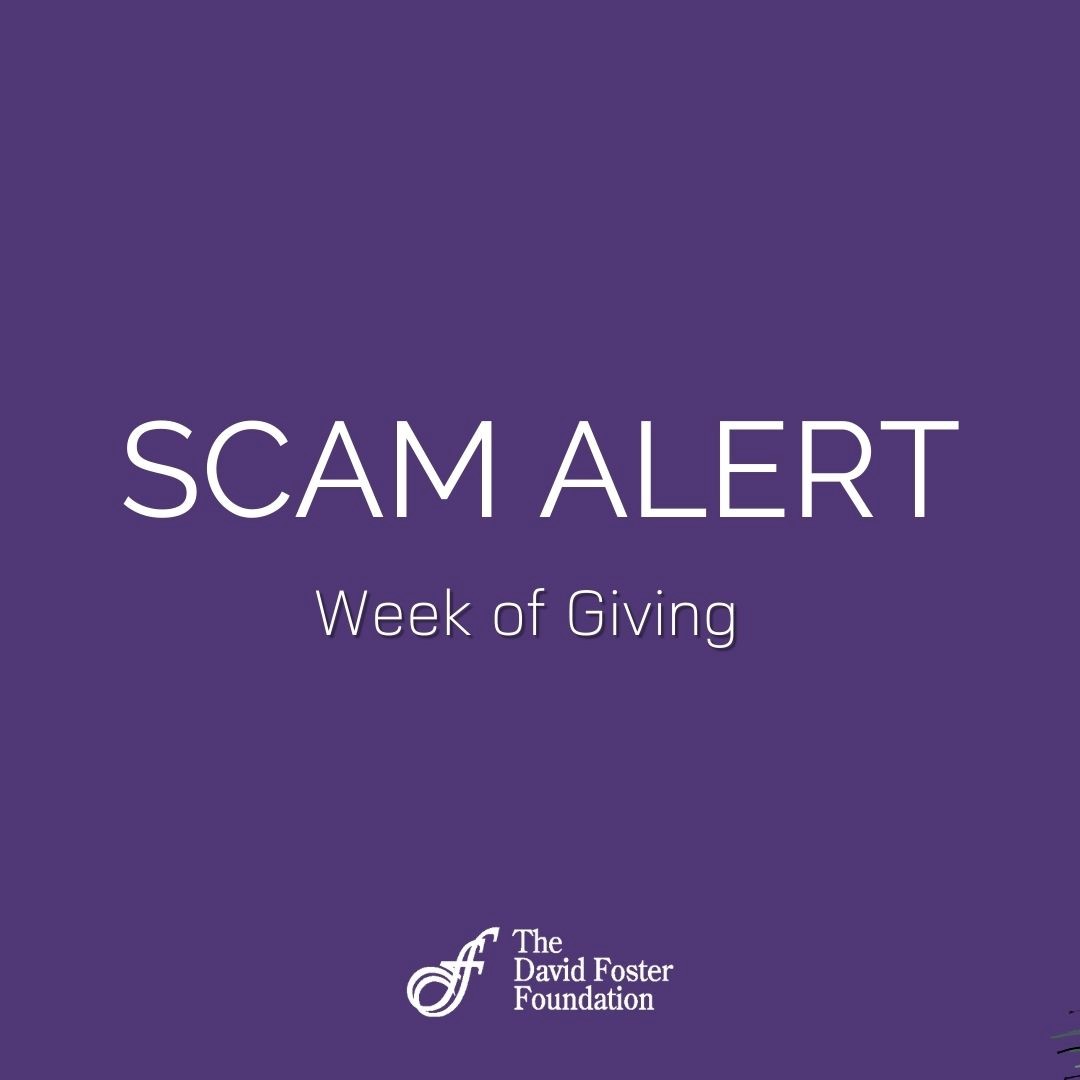 Unfortunately, some individuals are trying to take advantage of our followers. They have created a fake David Foster Foundation account and are contacting people to say they've won our contest in an attempt to get personal and credit card information.
We will never ask you for your credit card, or any other banking information. We will not send you request to follow a different account. If you are contacted by someone claiming to be the David Foster Foundation, please ensure that they are from this account.
You can always contact us through https://davidfosterfoundation.com/contact/ to ensure that you are corresponding with an actual representative of the David Foster Foundation.
You can block and report any suspicious account that attempts to retrieve your personal or financial information. If you have provided personal information to anyone online claiming to be the David Foster Foundation, please contact your local police department.
We apologize for any confusion or hardship the scammers have caused any of our followers.
Starting December 1st  we will announce a new prize every day for 5 days. Then, starting Monday, December 6th  we will announce a new winner each day, until the GRAND PRIZE is announced on Friday.
It's easy to enter! Just keep an eye out for our posts on Facebook and Instagram. Instructions on how to enter are in each post.