We are thrilled to be part of Living Donation Week 2023, a week dedicated to celebrating the extraordinary acts of kindness that transform lives. From September 10 to September 16th, we join with organizations, donors, recipients, and supporters to shine a spotlight on living donor transplants, a lifeline for hundreds of Canadians in need of kidney or liver transplants.
Why Living Donation Matters Living donor transplants represent the epitome of selflessness and compassion. They provide a second chance at life for those facing the daunting challenge of organ failure. The David Foster Foundation has been privileged to support numerous families on their journey to receiving the incredible gift of a living donor transplant. These stories not only touch our hearts but also highlight the incredible impact one person's decision can have on another's life.
Our Stories, Our Inspiration Throughout this week, we will be sharing inspiring stories of living donor transplants. These stories are a testament to the resilience of individuals and families who have faced the trials of organ failure and emerged stronger with the help of living donors. They remind us of the incredible power of human compassion and the potential for positive change when we unite to make a difference.
Get Involved Living Donation Week is a time for unity and action. Join us in celebrating this week by spreading awareness about the importance of living donation. You can get involved by sharing our stories, engaging with our content, and using the hashtag #LDW2023 to contribute to the conversation. Together, we can inspire more people to consider the incredible act of living organ donation.
Learn More To learn more about Living Donation Week 2023 and find resources on how you can make a difference, click here!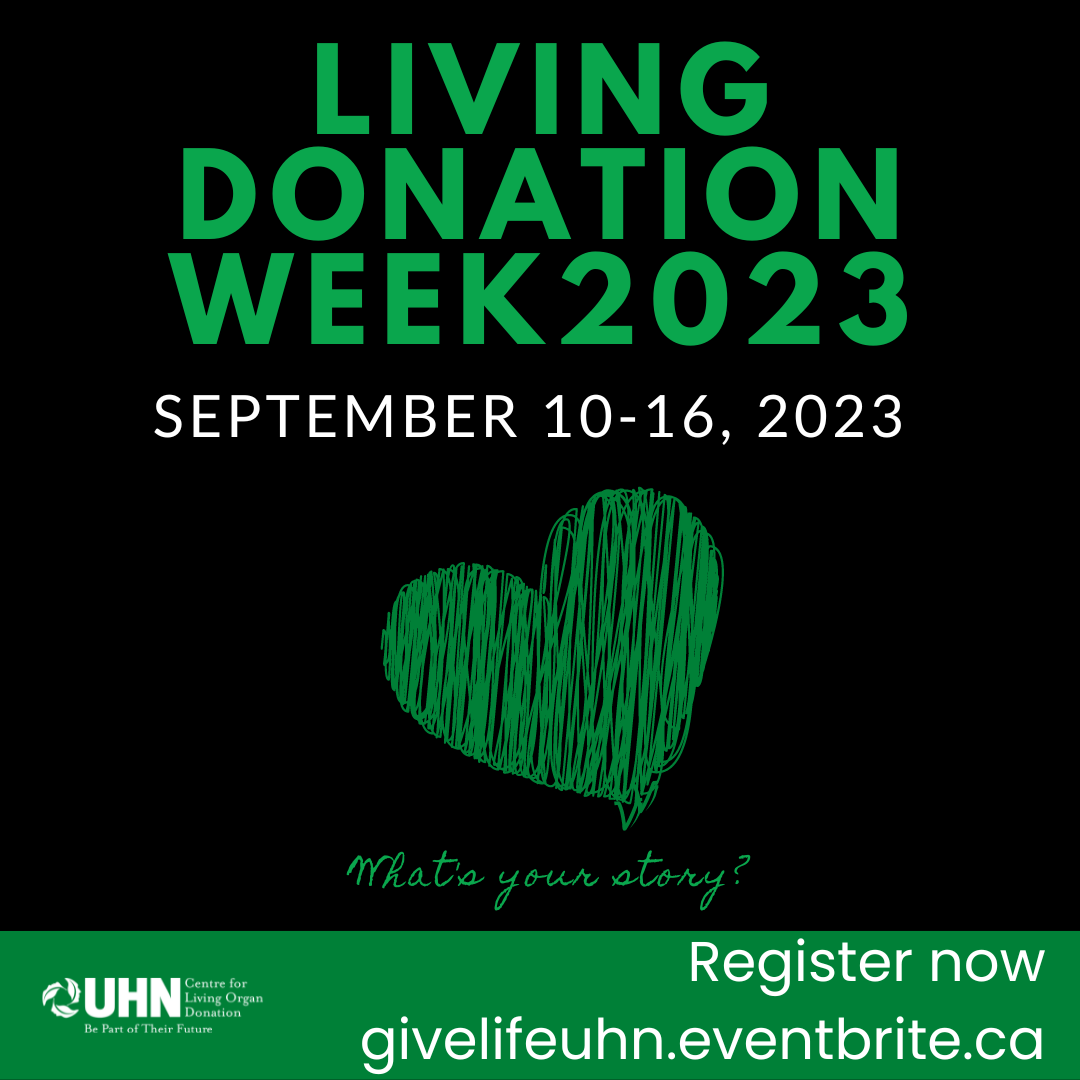 Living Donation Transplant Stories